Bat Removal Services in Central Florida
Call Us Today at
(407) 617-1193
Humane Bat Removal
by Florida Wildlife Trappers
Bats are amazing creatures that play an important role in ecosystems around the world. However, when bats decide to roost in man-made structures like attics and walls, they can cause problems for homeowners. Florida Wildlife Trappers specializes in humane bat removal and exclusion services to prevent future infestations.
With over 13 species of bats living in Florida, it's important to identify the type of bat in your home before proceeding with removal. Some bats are federally protected, so killing or harming them is illegal. Our licensed wildlife control experts can safely remove bats from your property without harming them. We also follow all regulations and laws pertaining to protected bat species in Florida.
Give Us a Call At 407-617-1193
Signs of Bats in Your Home
Bats often enter homes through small openings in the roof, attic vents, gaps around chimneys, loose siding, or holes where wires enter the house. Telltale signs of bats roosting in your home include:
Bat droppings on walls, floors, or ceilings
Stains from bat urine on walls or ceilings
A strong, musty odor, especially in the attic
Noise from bats squeaking or fluttering around at night
Bats exiting the house at dusk to feed
If you notice any of these signs, you likely have bats roosting in your attic, walls, or other hidden spaces. Don't wait to address the issue, as bat infestations only get worse over time. Call Florida Wildlife Trappers right away for professional bat removal services.
Dangers of Bat Infestations
While most bats don't pose a direct threat to humans, there are health hazards associated with bat droppings and urine accumulating in your home, including:
Histoplasmosis – Breathed in spores from bat guano can cause lung infections
Rabies – Less than 1% of bats have rabies, but it's a concern if bitten
Ectoparasites – Bats can carry fleas, mites, ticks into the home
Bat guano and urine also cause bad odors, stains, and structural damage if left unchecked. The longer an infestation goes on, the more guano and urine accumulates. Get bats out fast before costly cleanups and repairs are needed.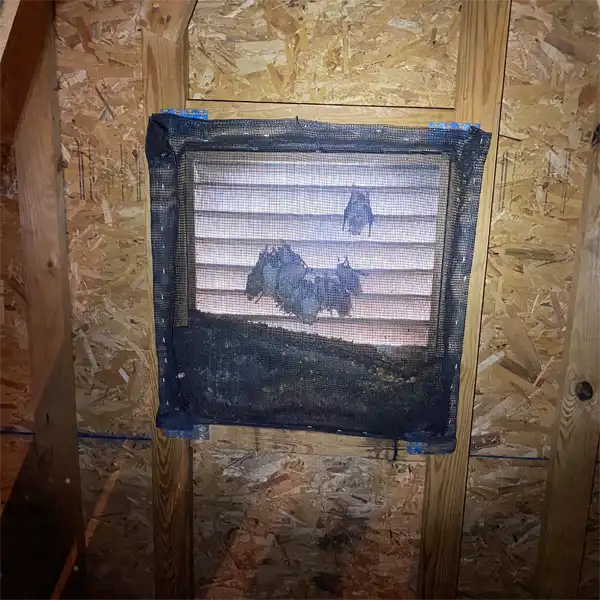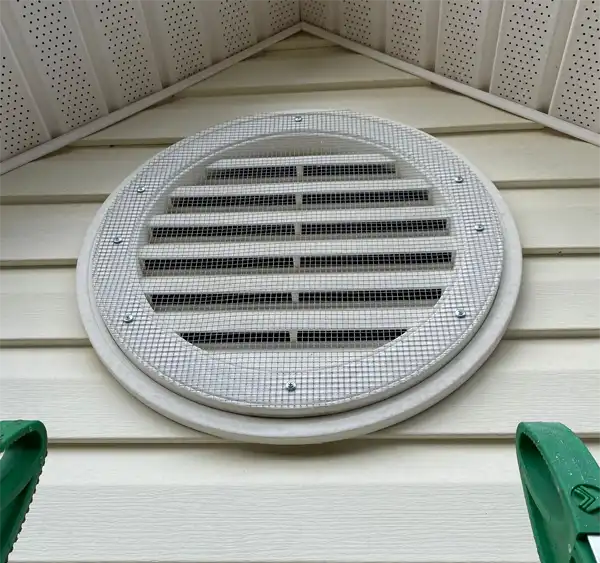 Cost of Bat Removal in Florida
The cost of bat removal varies depending on factors like:
Number of bats roosting
Amount of guano removal needed
Extent of exclusions/sealing required
Roost locations – attic, walls, chimney, etc
If attic restoration is required
With an onsite inspection, we provide a written estimate outlining the bat problem and recommended solutions. There are no hidden fees or surprise add-ons. What we quote is what you pay.
Unlike many nuisance wildlife companies, we don't charge hourly. Our rates are flat-fee based, keeping costs reasonable for you. Financing options are available upon approval to make bat removal affordable.
Our Bat Removal Process
Florida Wildlife Trappers follows a proven process to get rid of bats from your home:
1

Inspection – We thoroughly inspect the interior and exterior of your home to find all possible bat entry points.

2

Removal – Using humane exclusion devices, we safely evict bats from your attic or other roosting areas.

3

Cleanup – Next, we remove all guano deposits and sanitize affected areastex. Proper protective gear is worn to avoid health hazards.

4

Exclusion – After the bats are gone, we seal shut all potential entry points so they can't get back in.

5

Attic Restoration – If needed, we also provide attic cleaning and restoration services to get rid of odors and stains.
Bats are persistent creatures and will find any unsealed crack or crevice to enter your home. Stop them before they start by having your home bat-proofed. Contact us to learn more about our bat exclusion services.
Protect Your Home from Bats
To help prevent future bat infestations, Florida Wildlife Trappers offers proactive bat-proofing including
Installing chimney caps and roof/attic vent covers

Screening vents, overhangs, and soffits with 1/4″ metal mesh

Sealing gaps around windows, doors, siding, and roof penetrations

Removing external roosting spots like porches and shutters

Installing ultrasonic deterrents
Bats are persistent creatures and will find any unsealed crack or crevice to enter your home. Stop them before they start by having your home bat-proofed. Contact us to learn more about our bat exclusion services.
Florida Wildlife Trappers – Humane Bat Removal Services
For ethical, permanent removal of bats from your home, turn to the experts at Florida Wildlife Trappers. We've been solving Florida's wildlife conflicts humanely since 2005. Contact us today for a free estimate!
Give Us a Call At 407-617-1193